INTRODUCTION TO
Application Security Training
for Developers
Familiarization with application security concepts, methodologies, and common vulnerabilities.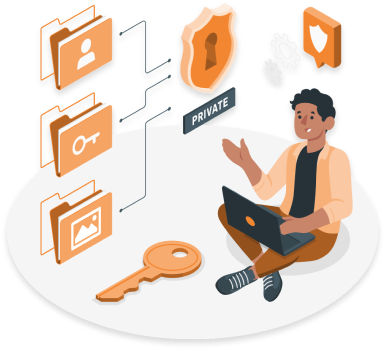 Learn the tools and techniques for improving security on a development team.
This class is designed for those with little to no web application penetration testing experience.
In this course, students will gain an understanding of:
HTTP and Burp Suite
Introduction to web application penetration testing
Hands-on challenges
Exploit web applications
Basic understanding of web application penetration test
Duration
This class is generally several hours but can be anywhere between 30 minutes to several days.
Agenda
Why are we here?
Security in the SDLC
Pentester's perspective of a Secure Environment
Assurance Models
Security in Agile
Tools for Static & Dynamic Analysis
Security in CI
Threat Modeling
Intro to Application Security & HTTP
OWASP Top 10
I am text block. Click edit button to change this text.
Prerequisites
Basic knowledge of HTTP requests and responses, and any web application programming experience will be helpful, but is not required.
Pricing
We offer training at various conferences. If you know of conference we may be interested in, please let us know! Pricing for private training classes is generally $3000-$4000 per day. Please contact us to get an exact quote.
Upcoming Classes
Please contact us if you are interested in us letting you know once a virtual or public class is scheduled.
Get on the List
Request training details